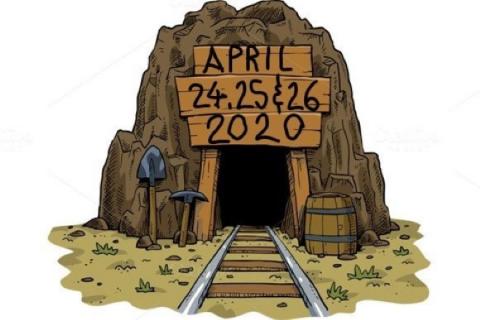 3:00 pm
Historic Daniel Lady Farm
IMPORTANT EVENT UPDATE:
While continuing to monitor the COVID-19 situation, the CDC has recommended that gatherings of more than 50 people be cancelled.  It is with regret that the members of the Executive Board of the GBPA have made the decision to postpone the Spring Skirmish (Five Forks) and the Cowboy Event (Gold in Them Thar Hills).  A new date has not been determined for either event since the situation is still fluid.  As the CDC begins to see the spread decrease and lifts its crowd restrictions, new dates will be determined and a plan of action decided. 
As of this time, all remaining events including the 157th Battle of Gettysburg to be held on July 4th and 5th, remain as scheduled.  Please address any questions to info@gbpa.org.  They will be answered as quickly as possible.  Phone calls will be difficult to respond to in a timely manner.
We thank each and every one of you for your dedication to American History and appreciate your understanding in this matter.  Stay healthy!
The GBPA
The Old West comes to the Daniel Lady Farm when Old West Cowboys, Marshalls and Gold miners present an extensive program including discovering and panning for gold, the robbery of a gold shipment, claim jumping and even a drunken brawl or two! Also learn about women's contributions including Laundress and Telegraph Operators. There is even a Saloon hosted by the famous Dr. Tobias serving his wonderful elixirs!Children are encouraged to hunt for "gold" nuggets around the lost mine area and turn them into the Assay Office for "money" they can use at the Saloon.
Included in the ticket price are tours of the House and the Barn which became field hospitals for enlisted and officers. The farm was the site of artillery placements and infantry preparations for the Confederate attack on Culp's Hill. Shell fragments and soldier's carved initials are preserved in the barn and blood stained floors in the house.