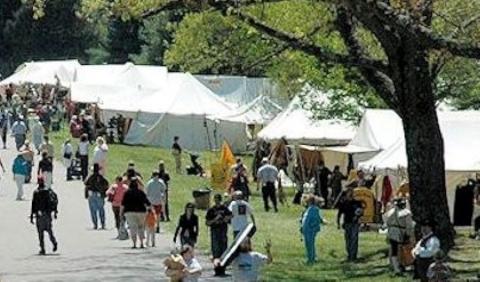 Historic Daniel Lady Farm
Our first ever Reenactor Market Fair! 
MAKE RESERVATIONS HERE
SHOPPERS AND VISITORS GET IN FREE!!
Have the kids grown out of their outfits?  Have a few extra ball gowns in the closet?  Switched sides? Adding a new time period to your hobby?
Take advantage of this market fair to earn some extra holiday cash, or find some great deals to get started for next year, upgrade your kit and snag that one of a kind item you have been looking for!
All periods of reenacting are welcome, but no modern household items. Pop-ups will be allowed.
10 x 10 spaces available for $15.  If you purchase more than one space, we will put them side by side.  If you want to rent tables and chairs, your first table and 2 chairs rent for $20.  Additional tables are $20 each, additional chairs $5 each.  Tables and chairs must be reserved online ahead of time.  These spaces will be along the gravel paths of the farm.
Blanket spaces available for $10.  This allows you one large blanket (up to King size) to spread on the ground.  These spaces will be randomly located on the grassy areas.
Market Fair space does NOT include camping privileges.
CAMPING IS AVAILABLE FOR REMEMBRANCE DAY! 
Even if you aren't participating in the Market Fair, come enjoy the last hoorah of this incredibly strange reenacting season!  Tents of all kinds are welcome, including modern ones.  Cost is $20 for the weekend per person.  Fire rings, wood, porta pots and water are provided.
Limited RV Camping is available for $40 per vehicle (including occupants).  No electric, water or dumping available.  Your RV must be self contained.
REMINDER:  The GBPA is a 501c3 corporation dedicated and devoted to family friendly events and the Historic Daniel Lady Farm is private hallowed ground.  No alcohol or foul language is allowed.  If you are asked to leave, your fees are non-refundable. 
GOD * COUNTRY * FAMILY