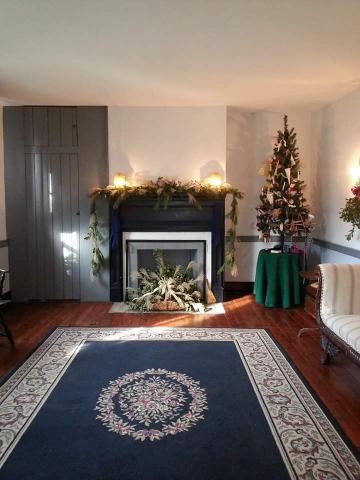 5:00 pm
Historic Daniel Lady Farm
The Daniel Lady Farm will again be on the itinerary of the annual Holiday House Tour and
Tasting sponsored by the Inns of the Gettysburg Area. The Historic Daniel Lady Farm is one of
the stops on this annual tour of historic inns, homes and properties decorated for the holiday
celebrations of the 1860's. Inclusion in the program is a special honor in that the Lady Farm is
the only stop that does not operate as an Inn.
The other stops on the tour include: The Dobbin House (from 9-11 am only), The Little Round
Top Farm, Battlefield Bed and Breakfast, Doubleday Inn, Inn at Herr Ridge, A Sentimental
Journey, Federal Pointe Inn, Inn at White Oak, Tillie Pierce House, and The Lodges.
The cost of the tour is $20 per person.  For more information on the tours and to purchase tickets for this event visit:
Inns of the Gettysburg Area: Holiday House Tour & Tasting.