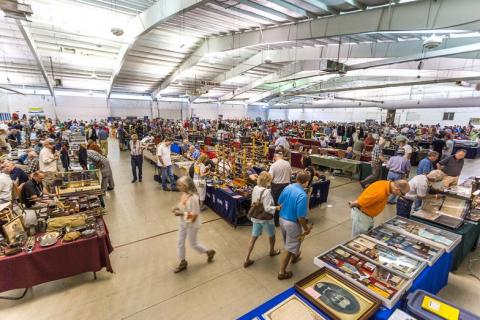 Eisenhower Hotel & Conference Center - Allstar Expo Complex
2634 Emmitsburg Road
Gettysburg, PA 17325
United States
Regarded as one of the best in the nation, the Gettysburg Battlefield Preservation Association's Artifact and Collector's Show features more than 200 vendors and over 300 tables of artifacts, swords, firearms, correspondence, books, photographs, documents and much more.
Location; Gettysburg Allstar Expo Complex, 2638 Emmitsburg Road (South of the Gettysburg National Military Park)
Vendors set-up; 12 noon to 7:00 PM on Friday, June 28
VIP pass holders ($100) are admitted during the vendors' set-up and the Saturday and Sunday times.
Show hours
Saturday June 29, 10 a.m. – 5 p.m.
Sunday June 30, 9 a.m. – 2 p.m.
Admission: Adults $8
Children under 12 admitted free