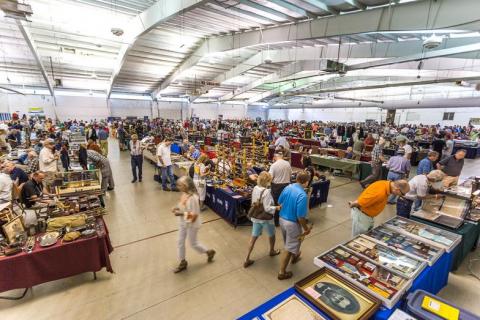 Eisenhower Hotel & Conference Center Allstar Expo Complex, 2634 Emmitsburg Road, Gettysburg
A major annual fundraiser for the Gettysburg Battlefield Preservation Association, the Artifact and Collector's Show is regarded as one of the best in the nation. Expected to again feature more than 200 vendors and better than 300 tables of artifacts, swords, firearms, correspondence, books, photographs, documents and much more.
The event will begin on Saturday, June 30th from 10 a.m. – 5 p.m. and continues through Sunday, July 1st, from 9 a.m. – 2 p.m.
Admission: Adults: $8. Children 12 and under free if accompanied by an adult.
Vendors contact: bsynnamon@gmail.com. For more general information visit www.Civilwardb.com or email info@gbpa.org.