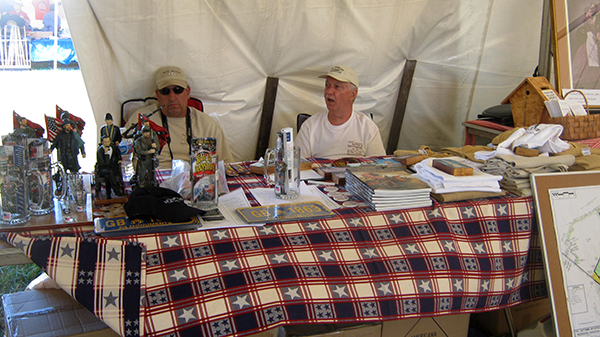 The GBPA prizes individuals who volunteer time at the Historic Daniel Lady Farm. 
There are always projects underway, such as painting, fencing, landscaping, carpentry, vegetation and tree planting.
Help is also appreciated at events such as the huge Artifact and Collectables Show, annual banquet, farm and house tours, holiday programs and living history weekends.
We always welcome people to do research in regard to the history of the farm and the people who lived there, and the individuals involved in military action and medical treatment during and after the Battle of Gettysburg.
The history of the GBPA itself can be researched; how concern over development on hallowed ground prompted the founding of the GBPA in 1959 and the involvement of individuals helped assemble the Gettysburg National Military Park of today. Prominent persons involved in the international effort included comedian Cliff (Charlie Weaver) Arquette, historian and writer Bruce Catton and former President Dwight Eisenhower.
Interested in taking an active role in preserving the hallowed ground?
volunteer and check out our membership form