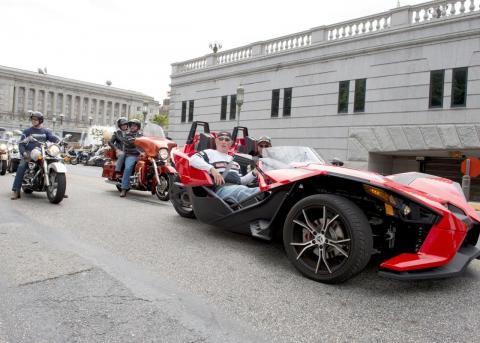 Still time to register
You can still register for my annual "Ride to Gettysburg"
The 17th annual "Ride to Gettysburg" is set for next Saturday, Sept. 23.
My motorcycle ride is open to all interested riders and will be held rain or shine.
Registration begins at 11 a.m. with a welcome ceremony at 12:15 and then the ride to Gettysburg commences at 1.
More than 300 riders will be joining me on a ride from the Capitol Fountain in Harrisburg to the Gettysburg Battlefield in support of the Gettysburg Monuments Project that the state legislature approved around 20 years ago.
The Monuments Project was started to fund desperately needed cleaning and repairs for the more than 140 monuments and markers on the battlefield that honor the heroism and sacrifice of the thousands of Pennsylvanians who fought in the epic clash, which turned the Civil War tide in the Union's favor.
More information is available by contacting my legislative office in Harrisburg at 717-783-0411 or by visiting the ABATE PA website at www.abatepa.org. 
You can also watch this brief video about the ride and its history.