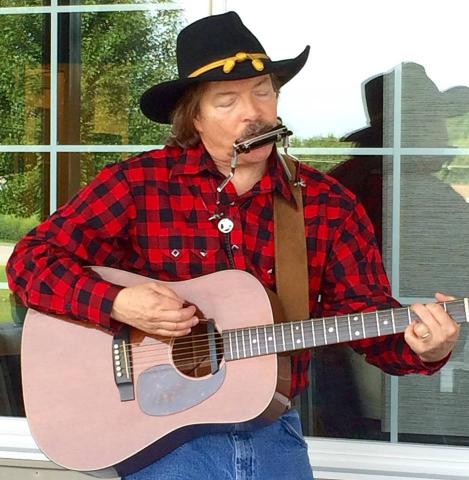 Music Historian at Historic Daniel Lady Farm beginning June 15
(June 11) Noted music historian Kent Courtney will present a series of concerts at the Historic Daniel Lady
Farm beginning at 7 p.m. this Friday, June 15.
The music and stories of Kent will guide a family-friendly walk you through American history.
One of America's most popular Civil War-era music performers, Kent has been showcased at some of the
nation's most popular historic venues and attractions.
If he looks familiar, it's because you may have caught Kent in performing in many television documentaries
and films and has become a familiar face to many American music and history enthusiasts.
Kent's selections span 300 years, from the moment the Pilgrims landed at Plymouth Rock through World
War II. His spectrum of music ensures each concert is something different.
We are lucky to call Kent Courtney family at the Historic Daniel Lady Farm and we are always excited for
his next visit.
The series will continue on July 27, August 17 and October 12. The starting time for each concert is 7 p.m.
Tickets are $5. Children 15 and under are free.