Close to 300 reenactors come to successful event
Capping a 2018 season that saw a reduction in the number and size of reenactments generally, the Gettysburg Battlefield Preservation Association successfully bucked the trend by staging the "Fall Farm Skirmish" Oct. 20 & 21 at the Historic Daniel Lady Farm.
Units of the First and Second Regiments of the Federal Volunteer Brigade faced off with the 7th Louisiana
Infantry and local Confederate forces in a live-action skirmish over the two days.
The vollies were exchanged on 10 acres of the historic farm at 1008 Hanover Street that was held by the
Confederates during most of the Battle of Gettysburg in 1863. The farm saw skirmishing during the first day of the battle and, as the battle progressed, both the house and barn were struck by Union artillery fire. Both served as a field hospital for wounded and dying Confederate combatants.
Confederate troops assembled across the Lady Farm for the assault on Culp's Hill on the second and third
days of the battle.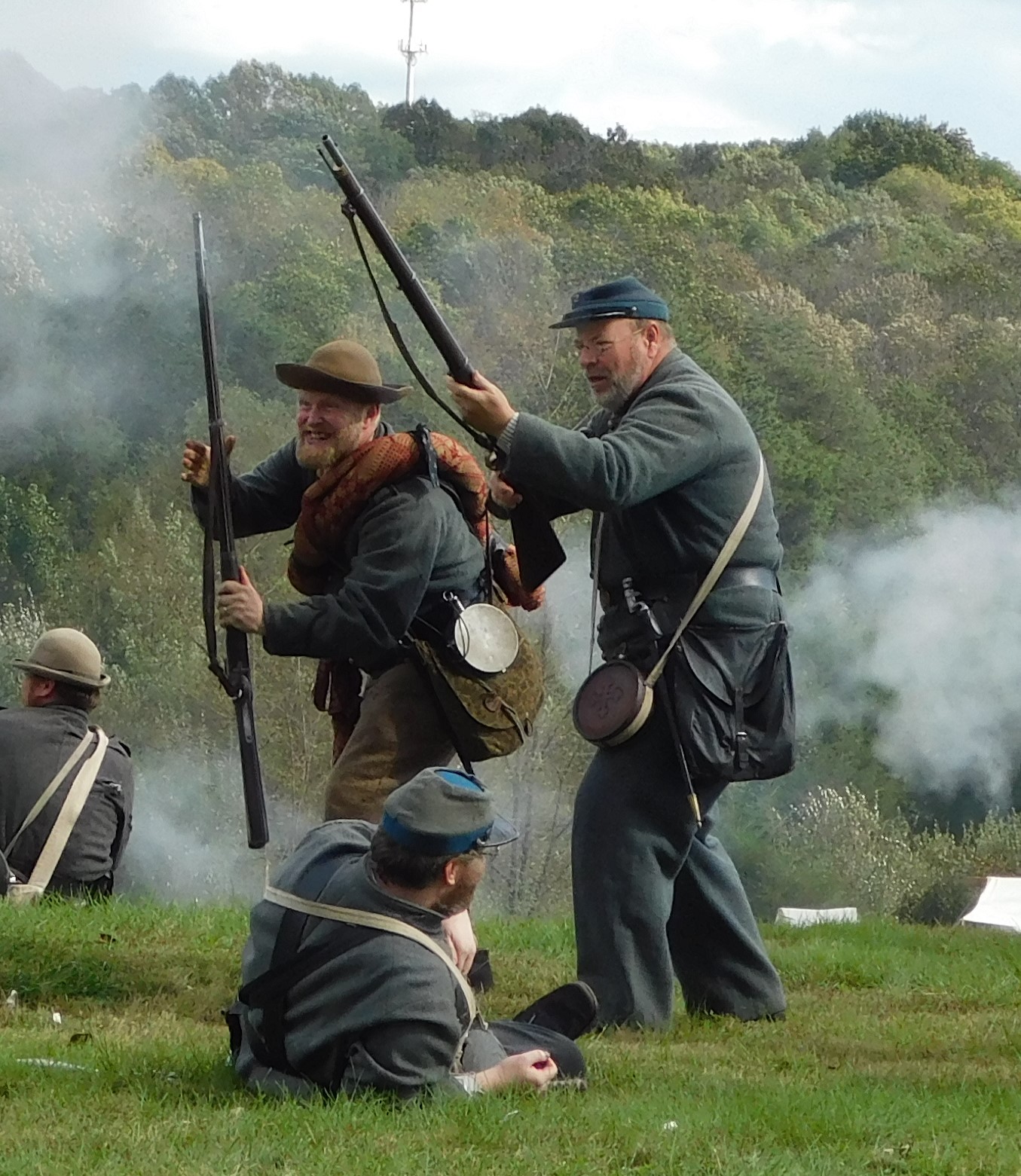 GBPA officials report that close to 300 reenactors representing the North and South exchanged volleys
during the two-day engagement that also provided visitors with a close look at daily life in the two camps.
Several Boy and Cub Scout troops were encamped at the farm for the weekend as well.
Event organizer and GBPA Board of Directors member Kirk Davis said the reduced scale of the event
worked to the advantage of both participants and spectators.
"The audience could really hear the commands of the officers during the battle and, at the same time, the
reenactors knew they were under close scrutiny to follow those orders and give authenticity to every aspect of the clash," said Davis.
An added feature on Saturday was a concert by noted historic musician Kent Courtney for troops and
visitors.
The GBPA held to its normal Historic Daniel Lady Farm tour price for the weekend of $10 for adults with
children 15 and under admitted free.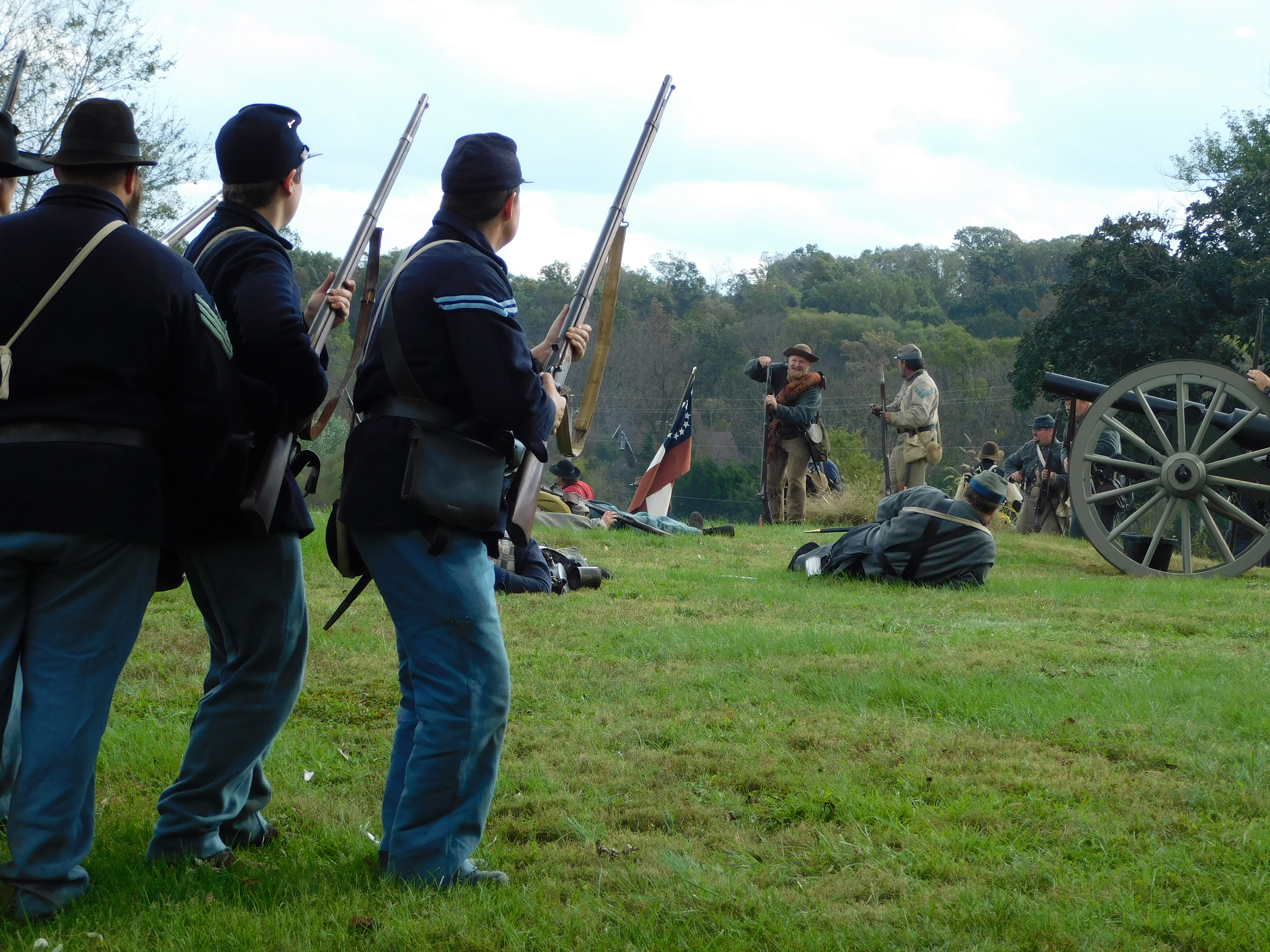 "We had a good mix of families with children to see the skirmishes," said GBPA President Brendan
Synnamon. "That's one of our prime goals; to make the Farm an enjoyable and educational experience for the entire family."
Proceeds will go toward maintaining the scouting and history programs at the Historic Daniel Lady Farm.