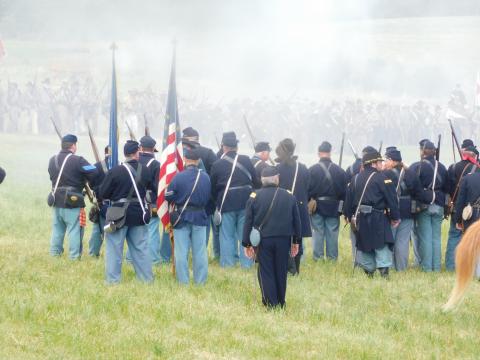 Fall Farm Skirmish Coming
(September 20) – The Historic Daniel Lady Farm will be the setting for the Fall Farm Skirmish October 20
and 21 as units of the First and Second Regiments of the Federal Volunteer Brigade will face off with the 7th
Louisiana Infantry and local Confederate forces in a live-action skirmish.
The Gettysburg Battlefield Preservation Association plans for the exchanges of fire to occur over 10 acres of
its historic farm at 1008 Hanover Street that was held by the Confederates during the Battle of Gettysburg in 1863.
There was skirmishing on the farm during the first day of the battle and both the house and barn were
struck by Union artillery fire.
Confederate troops formed up across the farm for their assault on Culp's Hill and, as the wounded were
brought back, both became a field hospital. Blood from casualties still stains the floor of the house and the barn is marked with shrapnel and graffiti left by soldiers.
Around 300 reenactors representing the North and South are expected to take part in the skirmishes.
The program will run both days from 10 a.m. to 4 p.m. Skirmishing will commence at 2 p.m.
Visitors will be able to tour the house and barn and see living histories of the field hospitals set up to care
for the wounded and dying.
In addition to the living histories and skirmish, visitors will also be see period antiques and hear about the
Daniel Lady family and how they contended with the battle and its devastation of its aftermath.
An added feature on Saturday will be a concert by noted historic musician Kent Courtney from 3 - 5 p.m. for
the entertainment of troops and visitors.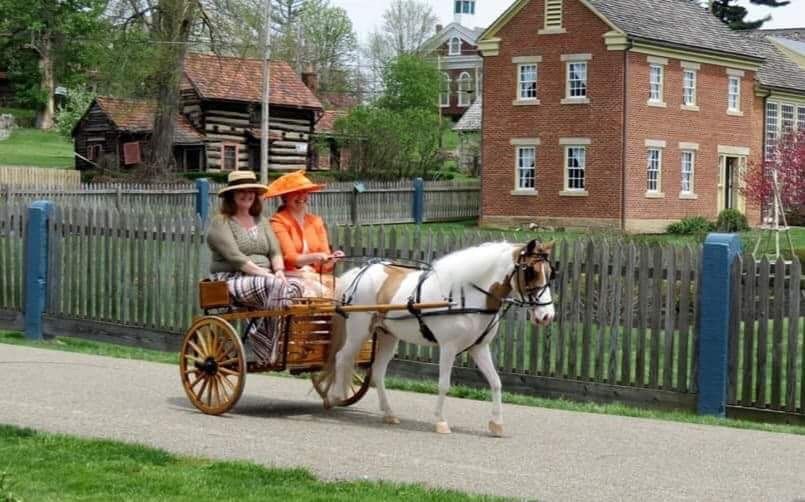 Food and refreshments will be available for purchase on site.
Proceeds from the event will go toward maintaining the scouting and history programs at the Historic
Daniel Lady Farm.
GBPA President Brendon Synnamon said the weekend will be a treat both for visitors and Civil War reenactors.
"This has been a pretty rough year for reenactors with several events being cancelled for various reasons,"
said Synnamon. "The Fall Farm Skirmish is an opportunity for a number of them to burn some powder late in the season and for the GBPA and the Historic Daniel Lady Farm to try our hand at a larger event than we have staged in the past."
Admission to the event is $10 a day for persons 16 and up. As always, children 15 and under are admitted
free. Tours of the house and barn are included.