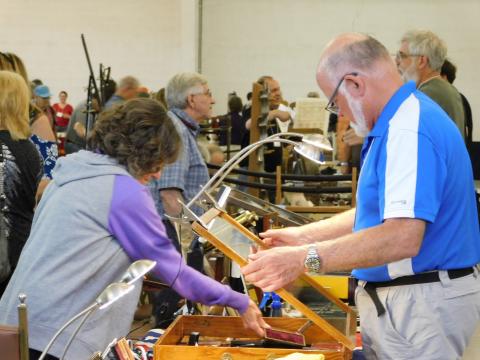 Civil War Artifacts Show Coming Up
Eisenhower Hotel & Conference Center's Allstar Expo Complex
(June 17) -- Ever go to a museum and see a historic artifact behind a glass barrier and wish; "Wow, it
would be great to be able to touch that, to hold something held by someone at a great moment in history." You can at the 45th annual Civil War Artifact and Collectibles Show sponsored by the Gettysburg Battlefield Preservation Association.
The show again will be at the Eisenhower Hotel & Conference Center's Allstar Expo Complex at 2634
Emmitsburg Road four miles south of the Gettysburg National Military Park.
Show times are 10 a.m. – 5 p.m. on Saturday, June 30, and 9 a.m. – 2 p.m. on Sunday, July 1.
In addition there is a VIP entrance program that allows visitors to be on hand for the vendor set-up on
Friday to have first crack at prized acquisitions.
While the VIP pass is $100, regular admission for the public on Saturday and Sunday is just $8 with
children 12 and under admitted FREE when accompanied by an adult.
Last year's show had the most vendors and display tables in the show's history, with more than 200
vendors with artifacts spread across nearly 330 tables.
Several tables are occupied by exhibitors to promote their niche in artifact collection and sharing the legacy
of the Civil War in American history.
One of last year's displays was assembled by Edward Max of Chester County, Pennsylvania, containing
Pennsylvania regimental and Gettysburg items. His interest in the Civil War was spurred as a child by seeing a bullet surgeons removed from his great-great grandfather's lung after he was shot in a clash with Confederates near Antietam.
Paul DeHaan of Kalamazoo, Michigan, has been at more than 30 of the 44 GBPA shows over the years and
he's expected again this year.
His museum-quality collection of memorabilia pays homage to Union Admiral David Farragut and his
flagship, the U.S.S. Hartford. The centerpieces of DeHaan's display are a silver chalice engraved: "To Dr. S.D. Townshend from his old shipmate and friend, Vice Admiral David Farragut." Their friendship had begun in 1816 when both served on the U.S.S. Washington. Accompanying the chalice is an engraved silver cup that reads "Farragut to Townsend Jr. from his father's friend. Sept. 20, 1865."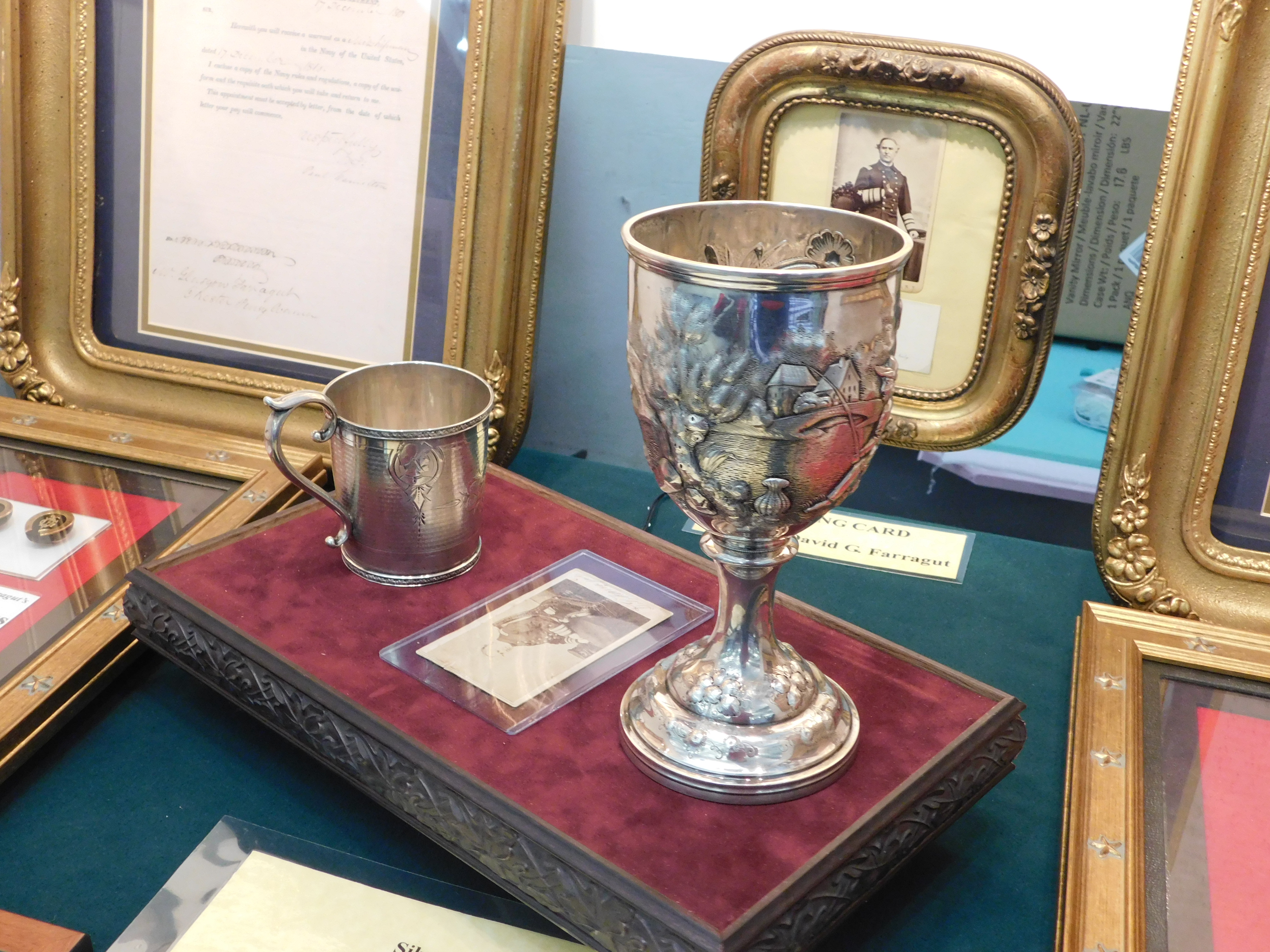 GBPA President Barb Mowery said while many of the artifacts can be touched or help by visitors, those that
are most rare or delicate require the vendor's permission to be held. Most paper items are in protective sheaths to protect them from light and the oils on people's fingers.
"Children always seem to be the most thrilled to have these historical treasures right in front of them, and
to be able to touch them," said Mowery. "These are things once held by the people they read about in history books. To touch them is to touch those people from the history books – a direct link to American history and the legacy of the Civil War and Gettysburg."