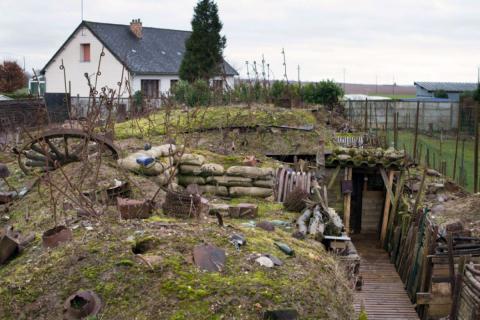 Registration and Tickets HERE!
BATF Class 3 Transfer Address:
1008 Hanover Street
Gettysburg, PA 17325
Event scenario:  This is post June 6th "D-Day" France 1944 and the Allies have established a beach head and are fighting inland against the Axis forces in the French countryside, "the Bocage" . The hedgerows divide the country into tiny compartments inwhich each field provide excellent cover and concealment to the defender and present a formidable obstacles to the attackers.
Numerous adjoining fields where organized to form a natural
defensive position echeloned and in depth.
For further reading on the subject go to: https://www.armyupress.army.mil/Portals/7/combat-studies-institute/csi-books/Doubler-Bocage.PDF
"Busting the Bocage: American Combined Operations in France", by Captain Michael D. Doubler
Join us to experience a battle reenactment and living history on the hallowed grounds of the Daniel Lady Farm, Gettysburg, Pennsylvania. The Gettysburg Battlefield Preservation Association's 146 acres borders the Gettysburg National Military Park at Benner's Hill. The farm was the site of the CSA artillery emplacements and infantry preparation for the Confederate attack on Culp's Hill. The house and barn became the 2nd Corps, 2nd Division field hospital. Shell fragments and soldier's carved initials are preserved in the barn and blood-stained floors in the house.
With all events this year, much effort is going into meeting Penna. State Covid requirements and keeping our guest's visit safe and enjoyable! It is our intent to hold a 'Living History' and 'Skirmish' should we have enough participants. Armor and Mech are welcome to attend along with other WWII impressions that meet NPS standards. As the GBPA is not part of the NPS, we allow blank firing for demonstrations at prescribed points and times along with the skirmish.
Participants must be part of a unit that is planning to attend. Unit commanders will be held accountable for safety within their units.
All fees collected go to the preservation of the Daniel Lady Farm Historic Site!