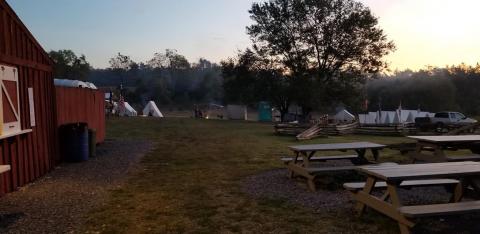 11:11 pm
The Daniel Lady Farm
Mark Your Calendars! 
Gettysburg Battlefield Preservation Association 2020 Activities Schedule for the Historic Daniel Lady Farm 
Spring Anniversary Civil War Event,  April18 – 19
1880's OLD WEST EVENT,  April 25 - 26
Memorial Weekend Military Time Line,   May 23 - 24
Annual GBPA Relic Show at the Eisenhower All Star Arena,  June 27-28
2020 Battle of Gettysburg on the Daniel Lady Farm,  July 4 - 5
Fall Anniversary Civil War Event,  September 12 - 13
Christmas House Tour,  December 5 and 12 
WATCH FOR DETAILS and additions on GBPA.org , and on facebook.
REMINDER!
The Annual Meeting and Membership Reception is being held at the Dobbin House on Remembrance Day Weekend, Friday Nov 22nd; 6:30 to 10:00 p.m.  See you there!