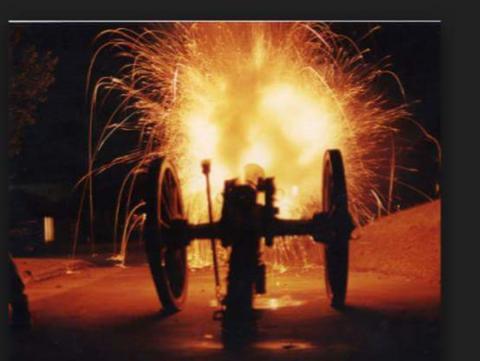 Daniel Lady Farm
ANNOUNCEMENT!!
JUNE  30 th    JULY  1 st  and  JULY   2 nd, 2023
The Historic Daniel Lady Farm will come alive with Reenactors and Living Historians eager to bring those boring history books to life.
Get Your Tickets HERE
REENACTOR AND CANNON EARLY REGISTRATION IS LIVE UNTIL FEB. 1, 2023!  
Registration is only for Reenactors and Living Historians.
 The GBPA has set the dates of the 160th Gettysburg Battle Anniversary event. 
This will be a THREE  DAY  EVENT to honor and remember those who sacrificed each day of this significant clash.
In response to the overwhelming feedback from our visitors, we will be adding BLEACHER SEATING to the battlefield viewing area. 
Spectator tickets will be available online by November 2022. 
Please note, due to insurance requirements, the general public cannot participate in the battle. 
Some Activities To Look Forward To
Visit the Military camps and see how a soldier lived while moving from skirmish to skirmish.     

Our Living History Village has all kinds of displays for your learning pleasure. Living Historians are happy to talk to you about everything from how families managed without their father or husband to early to  early Embalming methods. 

See the Medical Museums in the Lady House and Barn to learn about Battlefield Medicine, surgery, and amputations.  See the certified blood stains still on the floors and learn the stories they tell us. 

Along with our large Speaker tent, we now have two new demonstration areas which allow for more detailed learning experiences.  The Honorable Steven Reed area allows for larger demonstrations like how to fire a cannon and what the Sharpshooters of the time could do.

 The Nancy Heller King demo area is focused on Domestic Studies.  What did it take to run a household back then?  What type of skills were a young lady expected to learn in order to manage her own home?  Needlework, hearth cooking, child rearing, gardening and more will be presented next to the home Rebecca Lady took so much pride in.
Visit HERE for more information about this event!
As always, all proceeds from this event will go towards the maintenance and upkeep of the Historic Daniel Lady Farm buildings and grounds. 
               We appreciate all your support in preserving this truly Hallowed Ground